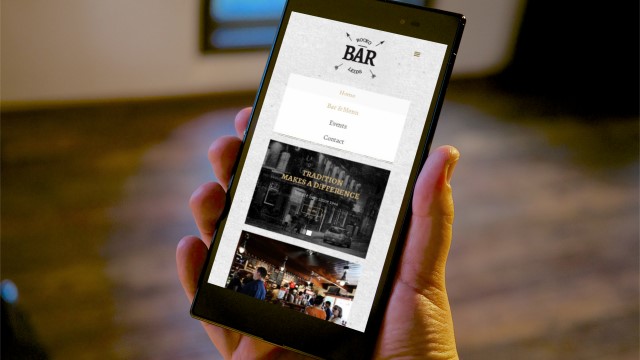 Mobile Friendly Bar/Pub Website

Your new bar or pub website should be equally accessible on all devices, whether that is a desktop, laptop, tablet or phone.
We can design (or re-design) and build you a modern, responsive pub or bar website that will show off your business as great as you know it is. Show those searching online for pubs or bars how great your business is too.
Bar, pub, club, restaurant… whatever your establishment, ask us about creating your new website today.

Content Management, Menus & Events

When it comes to updating your pub or bar website, we believe that you should have as much or as little control as you like, so we create your website with a fully featured content management system.
You have the ability to edit the content, your drinks/food menu or showcase your upcoming special events on your website as and when you wish, or alternatively you can contract us to make any changes at an affordable price.
If you need a fully integrated online reservation or booking system for your bar, pub or club website, that is no problem at all, please get in touch with us for more information.